This week is flying by it is already
WIAW
. Having Mondays off really makes the week bearable I wish we could have every Monday off.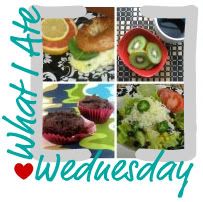 Last night I made my all time favorite pasta dish of hot chicken sausage, broccoli rabe and orecchiette.
First I remove the casing from the sausage and put it in a pan with garlic. I cooked the sausage thoroughly and break it up as it cooks so it turns into crumbles.
I added some of the broccoli rabe leaves in with the sausage
While the sausage is cooking I cook the pasta and broccoli rabe. Once the pasta and broccoli were done I drained them and added them to the cooked sausage. I then added about 3/4 cup of chicken stock and some hot pepper flakes and let that simmer about five minutes.
Lastly, put into a bowl and devour!
This was a perfect meal to eat last night especially when I had to get up at 4:45 this morning to meet my BOMF team and run 5 miles!
Question: What is your favorite pasta recipe?